Qasim Cheema asks government to renegotiate terms with IMF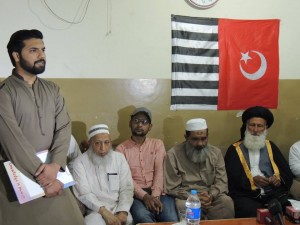 LAHORE: Chairman Ahrar Students Federation Muhammad Qasim Cheema asked the federal government to renegotiate new terms with the IMF by keeping in view of impact of coronavirus pandemic.
Qasim Cheema from his twitter account tweeted that it has been our position for some time that the federal government must renegotiate its ruinous deal with the IMF.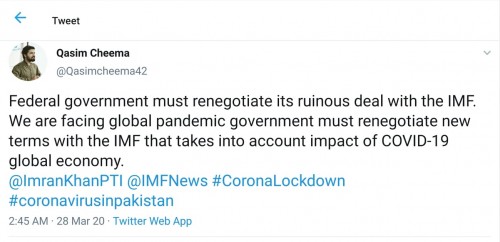 He stated in a message through his twitter account that the given we are facing global pandemic government must renegotiate new terms with the IMF that takes into account impact of COVID-19 global economy.