Chenab Nagar:Khatm Nubuwat conference will be held on 12 Rabi ul Awal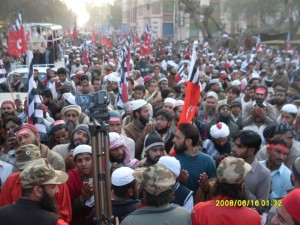 Chenab Nagar,
The annual Khatm-e-Nubawat conference will be held at Masjid e Ahrar, Chenab Nagar (Rabwah)on 12 Rabi ul Awwal. A large number of ulema, intellectuals, lawyers, journalist, leaders and representatives of all religious and political parties will participate in the conference, said Nazim conference Syed Muhammad Kafeel Bokhari in a press release. The conference is being held under the aegis of Majlis Ahrar Islam Pakistan.
A porcession will be held also after zuhar prayer from Masjid e Ahrar.